Joonas Vesterlund appointed as Technology Manager of Milrem LCM
28.5.2018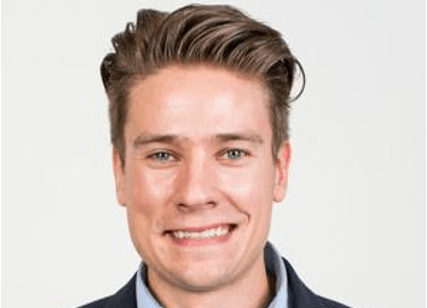 Joonas Vesterlund (M.Sc) has been appointed as LCM Technology Manager of Milrem LCM as of 1st of July 2018 at the Tallinn site. Joonas reports to the Managing Director of Milrem LCM and is part of the management team of the company. Milrem LCM is a provider of maintenance for military vehicles and Patria owns 60% of it. The company is part of Patria's International Support Partnerships Business Unit.
Joonas has worked at Patria since 2014 in different positions in Helicopters unit of Aviation BU. He is currently Supervisor for Aviation production control.
Milrem LCM is a subsidiary of Patria and is a part of International Support Partnerships business unit. Patria owns 60% of Milrem LCM and 40% is owned by Mootor Grupp. Milrem LCM provides services for defence and security sector offering life cycle support services for heavy and armored vehicles, weapon systems and other military equipment. The company provides maintenance and repair works for the Estonian Defence Forces' XA-180 and XA-188 as well as other military vehicles in Tallinn and in Võru.
Further information: Aivo Ojala, Managing Director, Milrem LCM, phone +372 50 17 856, aivo.ojala@milrem.ee.
Patria is an international provider of defence, security and aviation life cycle support services and technology solutions. Patria provides its aerospace and military customers with equipment availability, continuous performance development as well as selected intelligence, surveillance and management system products and services. Patria's mission is to give its customers confidence in all conditions, and the vision is to be the #1 partner for critical operations. Patria has several locations including Finland, Sweden, Norway and Estonia. Net sales totaled EUR 467.7 million in 2017, and Patria employs 2,800 professionals. Patria is owned by the State of Finland (50.1%) and Norwegian Kongsberg Defence & Aerospace AS (49.9%). Patria owns 50% of Norwegian Nammo, and together these three companies form a leading Nordic defence partnership.