Superstructures (MB GD roof racks, UTV and ATV conversion)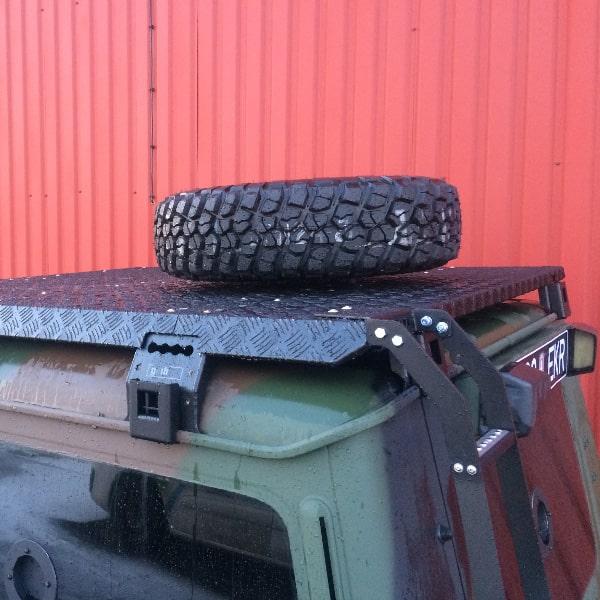 Mercedes-Benz G-class roof rack
Milrem LCM installed roof racks on Mercedes-Benz GD vehicles of the Defence Forces of Estonia. This is an aluminium platform with light and strong construction, assembled from modules. The modules can be added and removed as necessary. The platform has several types of fixing points to which different objects can be attached. At the client's, we fitted an additional ladder for accessing the roof. 10 vehicles were equipped with this platform.
Markings for cars accompanying exceptional loads
On the commission of the Defence Forces of Estonia, Milrem LCM manufactured markings for Mercedes-Benz GD and Volkswagen Transporter vehicles, indicating large cargo and the presence of a Defence Forces convoy. The necessary markings can be added to the construction swiftly and easily. The device is based on Thule roof racks, which ensures convenient attachment to the original fixing points of the vehicle. The device is equipped with six LED surface flashers and four LED lights. The flashers and the lights can be used in three modes: front and/or rear. The device has a working position (60°) and zero position (to reduce wind load).
The device can also be viewed on video: