Ballistic protection for ground vehicles and naval vessels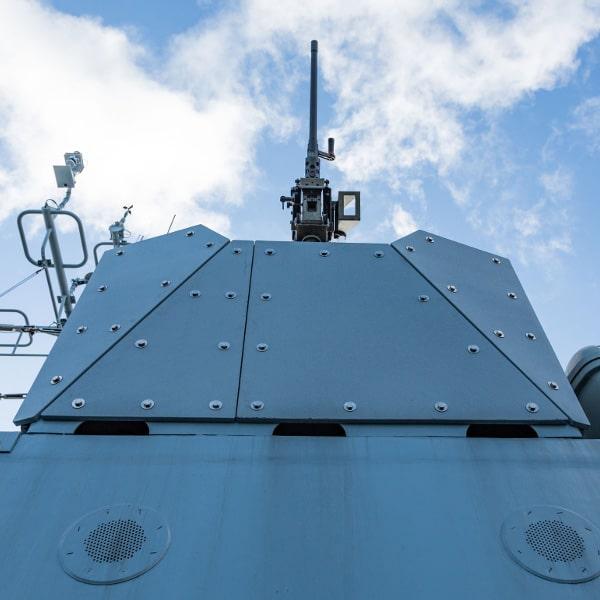 Milrem LCM offers project-based services for improving ballistic protection. Completed projects include renewal of the spall liners of the XA-188 armoured vehicles of the Defence Forces of Estonia and armouring of the embrasures of the vessel Admiral Cowen of the Estonian Navy. We cooperate with the leading manufacturers of ballistic materials.
We offer two types of ballistic protection.
Spall liner – a general term denoting soft material that is mounted on the inside of a vehicle. Rubberised aramid fibre, fiberglass or ultra-high-molecular-weight polyethylene (UHMWPE) are mainly used. The function of a spall liner is to catch the fragments resulting from explosions that penetrate the body of the vehicle. Depending on the complexity of the vehicle, either monolithic laminated panels or fabric are installed. Testing and certification of spall liners is conducted in accordance with the standard NATO STANAG 2920.
Add-on armour – an additional protective layer mounted on vehicles that is as light as possible but ensures maximum ballistic protection. The range of materials used is extensive, from aluminium to ceramic panels. The final configuration largely depends on the wishes of the customer and the type of vehicle. Add-on armour is a very simple and flexible way of increasing the ballistic protection capabilities of any vehicle.