Gun placements and gun carriages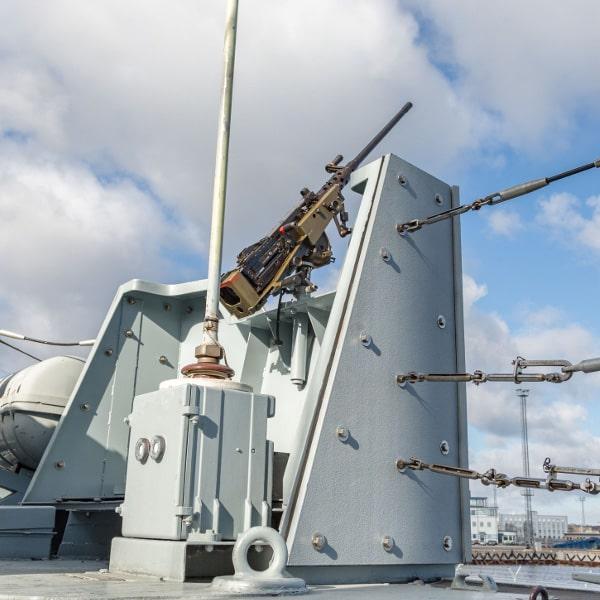 In cooperation with international partners and contractors, Milrem LCM offers various complex solutions for embrasures and weapon mountings, including design and installation. We have sold and installed mountings for the M2 Browning (.50cal).
We are the official representative of Special Tactical Services, LLC in Estonia.
The solutions offered vary from simple mountings to totally covered embrasure-bunkers. We manufacture products for both land vehicles and ships.
All mountings and embrasures conform to NATO standards and the requirements set by the Defence Forces of Estonia.