Ugis Romanovs appointed as Managing Director of Patria Group company Milrem SIA in Latvia
31.8.2018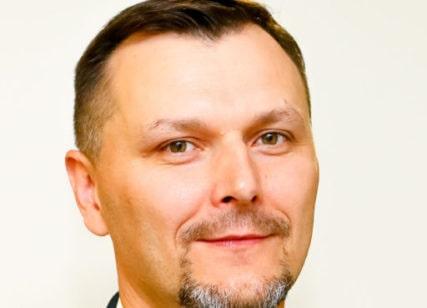 Ugis Romanovs, 42, has been appointed as Managing Director of Milrem SIA to develop defence sector services for the Latvian market. He will start in the position in the beginning of September 2018. Romanovs has a very solid experience in defence sector and has worked in the Latvian National Armed Forces in various positions for many years. After his military career Romanovs has acted as a lecturer, researcher, military adviser and consultant in the defence sector. He holds a Master's Degree in Military Leadership and Security and a Bachelor's Degree in Education at the Latvian National Defence Academy.
"Ugis Romanovs has a wide experience in the defence sector, and we believe that he will expand our capabilities to a new level and create a new market area for us according to our growth strategy," says Ingvar Pärnamäe, Managing Director of Milrem LCM.
"In the past few years Latvia has acquired a wide range of military capabilities that have unprecedented sustainment requirements for the Latvian Defence Forces. Milrem SIA in Latvia will offer sustainment methods and tools particularly tailored to the Latvian operational requirements and is ready to become an integral part of the National Defence System," explains Ugis Romanovs.
"We will "hit the ground running" as we can offer various sustainment approaches, tools and experiences collected through the years by Patria and Milrem in Estonia," he adds.
Milrem SIA is a subsidiary of Milrem LCM OÜ, which is a subsidiary of Patria and a part of its International Support Partnerships business unit. Patria owns 60% of Milrem LCM and 40% is owned by Mootor Grupp. Milrem LCM provides services for the defence and security sector offering life cycle support services for heavy and armored vehicles, weapon systems and other military equipment in Estonia. The company provides maintenance and repair works for the Estonian Defence Forces' XA-180, XA-188 and CV90 as well as other military vehicles in Tallinn and in Võru.